In the last couple of months, I have fallen in love with Blazor. I can almost shout out: "imma firin mah Blazor!"
Blazor makes it possible to produce interactive web UIs using C# instead of JavaScript: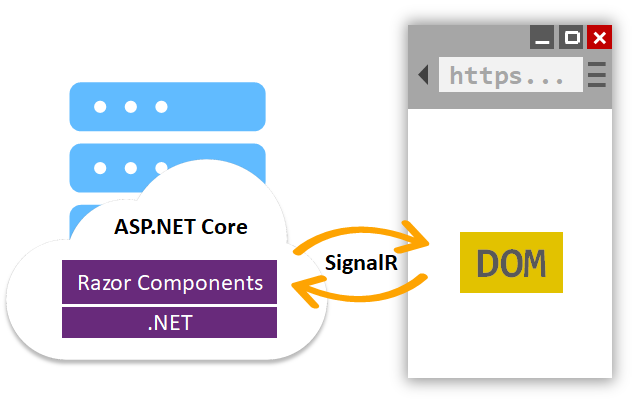 Blazor is a web framework based on Asp.Net core:
Blazor apps are composed of reusable web UI components implemented using C#, HTML, and CSS
In the past, I have already shown how to deploy a Blazor app as a container using the Azure IoT Edge deployment mechanism. This makes it possible to deploy and run a Blazor app on the Edge. There is no interaction with the Azure IoT Edge routing mechanism, though.
Wouldn't it be nice if a Blazor app could actually receive IoT Edge messages or even could send IoT Edge messages to the cloud using that same routing mechanism?
This is what we want:
tldr; yes, this can be done.
Let's see how this you can pull this off too.
Doorgaan met het lezen van

"Attach Blazor to Azure IoT Edge routing, showing live message feed"